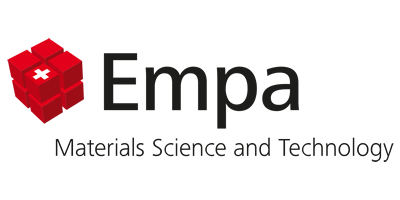 About the Organisation
EMPA is a Swiss Federal research institute within the ETH domain with ~1000 employees including ~150 PhD students. The Laboratory for Air Pollution / Environmental Technology has a long and outstanding record in air pollution and greenhouse gas monitoring and atmospheric modelling. It operates the Swiss National Air Pollution Monitoring Network (NABEL), the World Calibration Center (GAW-WCC) for CO2 and other gases on behalf of WMO, and is responsible for the Swiss monitoring activities in several international programs. It is a world-leading developer of Laser-based instrumentation for high sensitivity measurements of atmospheric trace gases and isotopes. The laboratory has consistently advanced emission estimation and source attribution of man-made pollutants by successfully linking field measurements with model approaches. It has contributed to the development of several atmospheric modeling systems (FLEXPART-COSMO, COSMO-ART, GRAMM/GRAL, COSMO-CLM2-CN) and is a founding member of the Center for Climate Systems Modeling C2SM at ETH. It has extensive expertise in atmospheric transport and inverse modelling with a focus on the regional to the urban scale.
Role in CHE
Empa will co-lead WP2 and coordinate the development of a library of CO2 nature runs in this WP. Specifically, Empa will lead Task 2.1 (specification of simulations), set up a detailed emission inventory for the city of Berlin (Task 2.2), conduct mesoscale atmospheric transport simulations of CO2 on the European and regional/city scale (Task 2.3), and contribute to the collection of synthetic satellite observations (Task 2.4) by combining the output of the nature runs with satellite orbit and error simulations.  Furthermore, Empa will simulate CO2 together with additional tracers (radiocarbon, CO, APO) in WP4 to investigate the capability of a series of hypothetical observation networks to extract the fossil fuel signal from atmospheric CO2 observations.