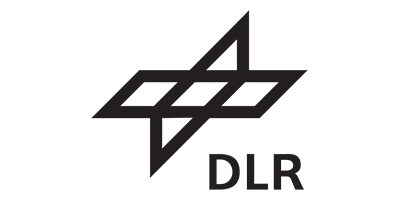 About the Organisation
DLR is Germany's national research centre for aeronautics and space. Its extensive research and development work in aeronautics, space, transportation and energy is integrated into national and international cooperative ventures. As Germany's Space Agency, the German federal government has given DLR responsibility for the forward planning and implementation of the German space programme as well as international representation of Germany's interests. DLR's research portfolio ranges from fundamental research to innovative development of the applications and products of tomorrow. DLR operates large-scale research facilities for the centre's own projects and as a service provider for clients and partners. The Institut für Physik der Atmosphäre (IPA) is located at the DLR Campus Oberpfaffenhofen and is organisationally assigned to DLR's space research institutes. The institute focuses on the research of the physical and chemical processes of the atmosphere. It develops, tests, and applies novel remote sensing technologies for atmospheric research. These are fed into current projects of the European Space Agency (ESA). The institute supports the implementation of the ESA Earth Explorer Core missions ADM-Aeolus for the global wind field. Further activities supported the A-SCOPE mission for the global carbon budget, and WALES/SPACE-WAVES for the global water vapour distribution by pre-cursor experiments, impact studies, and by memberships in the corresponding ESA Mission Advisory Groups. The latest development direction is focused on the development of new sensors and new retrieval techniques for the trace gases methane and carbon-dioxide for both aircraft and space-borne applications. The institute plays a leading role within the German-French satellite mission MERLIN and hosts one of the two CO-PIs of the mission. It further contributes to missions such as GOSAT operated by the Japan Space Exploration Agency (JAXA) and OCO-2 operated by National Aeronautics and Space Administration (NASA), USA.
Role in CHE
DLR will provide estimates of XCO2 retrieval errors, spatiotemporal error correlations and biases with a focus on errors induced by aerosols and other atmospheric parameters. To this end, we will conduct retrieval simulations for a subset of the nature runs given realistic instrument configurations.