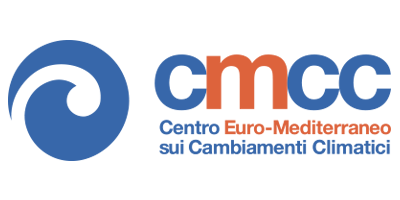 About the Organisation
The Fondazione Centro Euro-Mediterraneo sui Cambiamenti Climatici (Fondazione CMCC) is a non-profit research institution (www.cmcc.it). CMCC's mission is to investigate and model our climate system and its interactions with the environment and the society to provide rigorous, and timely scientific results in support to sustainable development and science driven adaptation and mitigation policies in a changing climate. Within CMCC experienced scientists, economists, and technicians, work together in order to provide multidisciplinary analyses of climate impacts on various systems such as agriculture, ecosystems, coasts, water resources, and economics. CMCC also supports policymakers in setting and assessing costs, mitigation, and adaptation policies. CMCC benefits from the extensive applied research experience of its members and institutional partners: Istituto Nazionale di Geofisica e Vulcanologia (INGV); Università del Salento; Centro Italiano di Ricerche Aerospaziali (CIRA S.c.p.a.); Università Ca' Foscari Venezia; Politecnico di Milano (PoliMi), Università di Sassari, Università della Tuscia.  CMCC research activities are distributed among eight research divisions that share different knowledge and skills in the field of climate science: Advanced Scientific Computing (ASC) Division; Climate Simulation and Prediction (CSP) Division; Economic analysis of Climate Impacts and Policy (ECIP) Division; Impacts on Agriculture, Forests and Ecosystem Services (IAFES) Division; Ocean modeling and Data Assimilation (ODA) Division; Ocean Predictions and Applications (OPA) Division; Risk Assessment and Adaptation Strategies (RAAS) Division; Regional Models and geo-Hydrological Impacts (REHMI) Division. CMCC acquired portfolio of research projects includes 205 funded projects: 2 in FP6, 35 in FP7, 24 in H2020 and 144 funded projects under other EU and international research grants. In about a half of the implemented projects, CMCC acted as the project coordinator.
Role in CHE
In this project the CMCC Division on Impacts on Agriculture, Forests and Ecosystem Services (IAFES) is involved in the FLUXNET data update and harmonization for WP3 and citizen activities data and urban fluxes measurement analysis in the context of WP4.